Camp or build Lake Petenwell waterfront

- 150' Lake Petenwell Waterfront Land

Lot 10 Grandview Shores, Nekoosa, 54457, WI, Juneau County
$ 133,900.00
Description
HOT PROPERTIES
,
Waterfront and Access
,
Wisconsin Land for Sale
This lakefront land parcel gives you...
Open for Inspection Times
No inspections are currently scheduled
Lake Petenwell Private Frontage for Sale
Property Video Tour lower on this page or visit - https://54321.video/video/petenwell-lake-camp-or-build-site-cleared-with-boat-slip-video-tour
Great lakefront property at a great price! This parcel gives you everything Lake Petenwell has to offer! These waters are where they catch the big ones. Fish, Boat, Swim, Sail, Waterski, Jetski & enjoy stunning water views with memorable sunsets! Bring your Big toys & your camping or building plans! This gorgeous lakeside acreage has already been prepped for a building site and includes a boat slip! The beautiful waterfrontage contiguous to the property is owned & maintained by WRPCO with specific rights granted exclusively to the property owner. Lake Petenwell is a favorite playground for outdoor enthusiasts. This wooded land is in an area teeming with wildlife so don't forget your camera! Located very near the dock & on the ATV route with lots of recreational opportunities nearby. Summer is almost here so don't wait to live your dream! Don't miss it!
Camp or Build a Custom Home
This area offers ATVing, snowmobiling, fishing, boating, sailing, swimming and much more… PLUS this is very close to the Ho Chunk Gaming Casino by Nekoosa, WI. This is a brand new listing, so we are verifying the suitability of this property as a camping parcel. Contact Bill for more information!
Lake Petenwell PRIVATE FRONTAGE for Sale
Property Video Tour - COMING SOON!
Call Agent, Bill Tyrcha directly on his Cell at 608-474-2109 or Office at 1-608-339-8030

Central Wisconsin Land for sale in Juneau County, WI.
Wisconsin Area Information
Wildlife Refuge
Necedah National Wildlife Refuge is located in Necedah Township, Kingston Township, Cutler Township, and Finley Township of Juneau County just west of Necedah, WI. 54646. The refuge is a little under 70 square miles of wildlife habitat with 6 Trails, several named bodies of water including: Goose Pool, Sprague Pool, Harvey Pond, Suk Flowage, Cerney Flowage, Mather Flowage, Yellow River, Rynearson Flowage and more… Hiking, Hunting and Fishing is allowed in certain areas, certain times of the year so check with the Necedah Wildlife Visitors Center located on Headquarters Road. Not too far from the wildlife area is WI's 2nd & 4th largest inland bodies of water Lake Petenwell and Castle Rock Lake both part of the Wisconsin River Flowage System.
Necedah National Wildlife Refuge - https://thelandman.net/necedah-wildlife-refuge.html

Lake Petenwell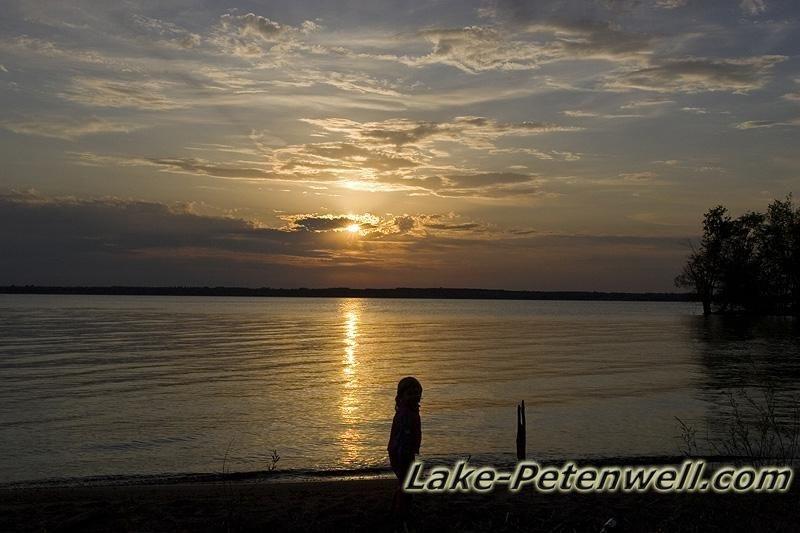 Lake Petenwell is Wisconsin's second largest body of water (23,000+ Acres), created by Wisconsin River Power Company in the 1940s by building a Hydroelectric Dam on the Wisconsin River. Lake Petenwell is also known as Petenwell flowage. It has plenty of fine waterfront real estate around Petenwell County Park which is one of Central Wisconsin's most popular parks. Just south of the Petenwell Dam, is Castle Rock Lake, which is WI 4th largest lake. You can not boat from lake petenwell to castle rock lake. Theses two lakes, along with the Wisconsin, River separate Adams County & Juneau Cty. Today Lake Petenwell is one of Central Wisconsin biggest attractions along with Wisconsin Dells, which is only about 30 minutes directly south.
Lake Petenwell - https://Lake-Petenwell.com
Castle Rock Lake
Castle Rock Lake was manmade and built back in the late 1940's by Wisconsin River and Power Company by constructing a hydro-electric dam called the Castle Rock Dam. With an impoundment of 13,000+ acres of water, it is Wisconsin's 4th largest body of water. Castle Rock Lake is one of Central WI. most popular attractions and has been for many years. Today it is used for boating, fishing and swimming with something going on nearly all the time.
Castle Rock Lake is part of the Wisconsin River Flowage System which includes Lake Petenwell (WI's 2nd Largest) to the north. From the Petenwell Dam, there is a little stretch of Wisconsin river before it opens up into Castle Rock lake. After Castle Rock Dam the water turns back into the Wisconsin river and flows all the way to the Wisconsin Dells dam. "You CANNOT boat from Lake Petenwell to Castle Rock Lake to the Wisconsin River because to the hydroelectric dams."
Castle Rock Lake - https://Castle-Rock-Lake.com
Buckhorn State Park
Buckhorn State Park is located in Germantown Township of Juneau County, Central Wisconsin on both Castle Rock Lake and the Yellow River. The park consists of about 6,000 acres of outdoor haven offering a little bit for everyone including the local Wisconsin Wildlife. There's lot of outdoor photography opportunities and nature experiences to have if its camping, hiking, canoeing, kayaking, hunting, trapping, boating, swimming, fishing, backpacking, picnicking or just sitting back and watching the natural world go by. The state park includes miles of frontage and several boat launches offering tons of water activities on the Yellow River and Castle Rock Lake part of the Wisconsin Flowage system. Castle Rock is WI's 4th largest inland body of water and is a manmade lake controlled by a hydro dam (creating hydroelectricity) to the South where the water turns back into the Wisconsin River.
Buckhorn State Park - https://thelandman.net/buckhorn-state-park-wi.html
Juneau County
Juneau County, WI is located between Adams-Friendship and Tomah in central part of the state along the Wisconsin River flowage system which creates both Lake Petenwell and Castle Rock Lake. Juneau is known for farming, hilly terrain, public land, ATV trails, hunting, fishing, rock formations, public land which also has Necedah Wildlife Refuge, Buckhorn State Park, Hardwood Air-to-Ground Gunnery and Bombing Range plus a couple communities including; Necedah, New Miner, New Lisbon, Mauston and Elroy. It's surrounded by 7 other Counties; Wood, Adams, Columbia, Sauk, Vernon, Monroe and Jackson. On this page you'll find links for more detail information including tourism, things to do, places to go, visitor information, sporting events, lakes, rustic roads, farmers markets, parks, camping, fishing, hunting, snowmobiling, ATVing, outdoor recreation and more…
Juneau County WI - https://thelandman.net/juneau-county-wi.html
Nekoosa WI 54457
Nekoosa, WI 54457 is located in the Port Edwards Township of Wood County on State Highway 73 between Wisconsin Rapids and Lake Petenwell. Nekoosa has lots of frontage on the Wisconsin River not too far from Wood County's ATV Area. It's a city with about 2,600+ people and has a post office, shopping, Bars & Grills, church, restaurants, shops, riverside park, and a fire station, but more of the larger shopping and health care is found in Rapids. Petenwell Flowage is just south, which is Wisconsin's 2nd largest inland body of water and attracts fishermen for its fine fishing. The area has thousands of acres open to the public for hunting, hiking, bird watching, outdoor photography, foraging for berry & mushrooms.

Nekoosa comes from "Nakrusa" which derives from the Ho-Chunk dialect meaning "Running Water" due to the sound of the Wisconsin River. The town is now known for its Timber Industry with the paper mill located here. Recently Nekoosa has also become well known for its GIANT Pumpkin Festival which has an annual attendance of ??? with some of the pumpkin weigh-ins over 1600lbs. The festival is held along the Wisconsin River on the Riverside Park; a scenic park of the City. Just a little bit to the north along the river is Port Edwards and Wisconsin Rapids.
Nekoosa WI 54457- https://thelandman.net/nekoosa-wi.html
Wisconsin River
Wisconsin is home to the 430 mile long Wisconsin River that is known for its amazing historical background. Many years ago it was used throughout the state as a road for transportation from one location to another. The river begins at the Northeast corner of the state and ends at the Mississippi River. You get the best of both worlds when fishing in the river. Not only do you get to bask in the glory of prime Wisconsin fish, but you get to enjoy the uniqueness of the Mississippi creatures. The Wisconsin River flows through Adams County into Wisconsin Dells and is filled with fun attractions and historical landmarks. An interesting fact is that a long time ago, the ice that formed Lake Wisconsin melted away causing an overflow of water which cut a portion of the Wisconsin River out which in turn created the Wisconsin Dells.
Wisconsin River - https://thelandman.net/wisconsin-river.html
Wisconsin Deeded Lake Access Lot for Sale
This listing is also on Land-WI.com | Wisconsin-WI.com | ATV-WI.com | Snowmobile-WI.com

---
"Multiple Amenities may refer to the same thing depending on use and opinion"
Features
Subdivision
Grand View Shores
General Amenities
Building Site
Association Fees
Covenants
AREA - Lake Petenwell
Dock/Pier (shared)
Exterior Amenities
Lake - All Sports Lake
Terrain - Level
History & Tax
Tax
| Year | Tax | Change | Tax assessment | Tax assessment change |
| --- | --- | --- | --- | --- |
| 2022 | $ 1,783.00 | 0.00 % | $ 0.00 | 0.00 % |